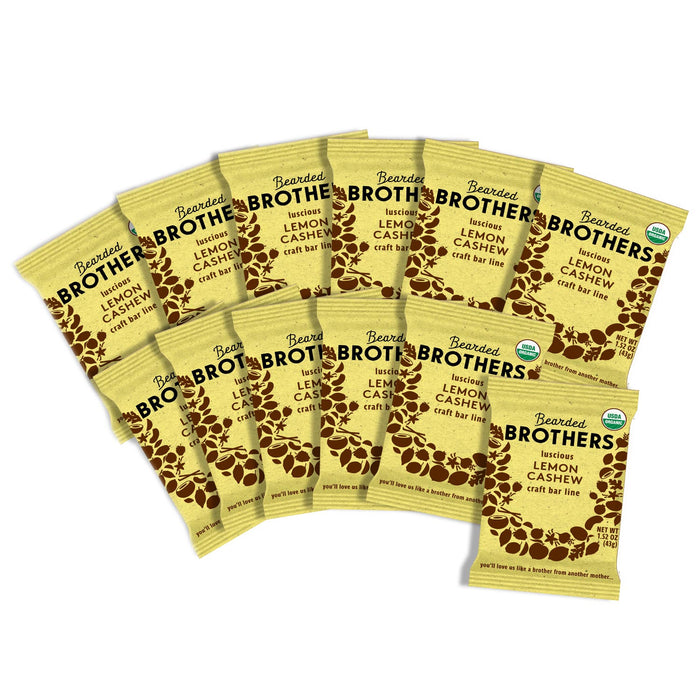 Luscious Lemon Cashew Craft Bars (12 Pack)
Original price
$ 33.48 USD
-
Original price
$ 33.48 USD
Original price
$ 33.48 USD
$ 33.48 USD
-
$ 33.48 USD
Current price
$ 33.48 USD
Sold out
Item Number:
854030005876
Luscious Lemon Cashew Craft Bars (12 Pack)
Bearded Brothers only uses organic, all natural ingredients with no artificial preservatives. To ensure freshness and best experience, we recommend consuming shortly after receiving. If planning to store for a longer period, we recommend storing in a dry, cool place, perhaps refrigerating, to further maintain shelf life and freshness.
The first in our new Craft Bar line, Luscious Lemon Cashew is a pairing of rich and creamy cashews and bright and tangy lemons to create a flavor we can't get enough of!
USDA​ ​Organic 
Non-GMO
Certified Vegan
Certified Gluten-Free
Kosher
Ingredients:  Organic dates, Organic almonds, Organic cashews, Organic lemon powder, Sea salt


Contains: Tree Nuts
Individual Bar Weight: 1.52 oz