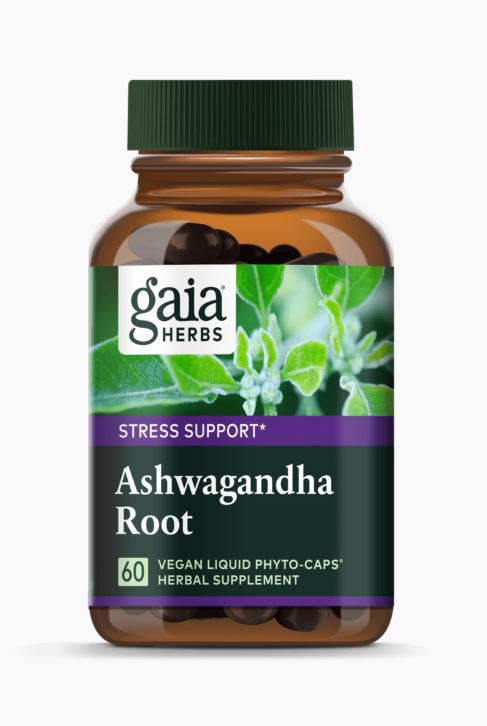 Gaia Herbs Ashwagandha Root 60 Veg caps
Original price
$ 26.49 USD
-
Original price
$ 26.49 USD
Original price
$ 26.49 USD
$ 26.49 USD
-
$ 26.49 USD
Current price
$ 26.49 USD
Item Number:
751063997522
Gaia Herbs Ashwagandha Root 60 Veg caps
When the body is stressed, the immune and nervous systems can be affected, leaving a person feeling depleted. Ashwagandha can help give your body the extra support it needs.*


For over two thousand years, Ashwagandha has been a revered adaptogenic Ayurvedic herb.


Traditionally used for helping cope with stress in a healthy way.*


One of our most popular herbs for busy professionals and anyone dealing with ongoing stress.*


Purity-Tested, Vegan, Dairy-Free, Gluten-Free, Soy-Free

HEALTH INTERESTS: Stress Support, Immune Support

HERB DELIVERY: Liquid Phyto-Caps®

CONCENTRATION: Each 1-capsule serving delivers 2.5 mg withanolides from 2,700 mg dry herb.

SUGGESTED USE: Adults take 1 capsule 2 times daily.

OTHER INGREDIENTS: Vegetable glycerin, water and vegan capsule (hypromellose).

DOES NOT CONTAIN: Corn, Dairy, Gluten, Peanuts, Shellfish, Soy, Sugar, Tree Nuts, Yeast

Not for use during pregnancy or lactation. If you have a medical condition or take medications, please consult with your doctor before use. Store away from children. Use only as directed on label. Safety-sealed for your protection. Keep bottle capped at all times and store in a cool, dry place. Natural separation may occur. This does not affect product quality.