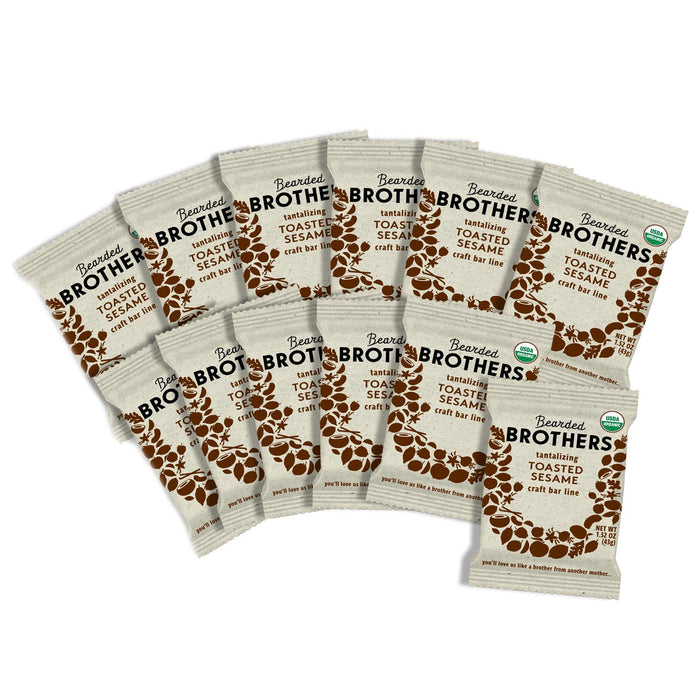 Tantalizing Toasted Sesame Craft Bar (12 Pack)
Original price
$ 33.48 USD
-
Original price
$ 33.48 USD
Original price
$ 33.48 USD
$ 33.48 USD
-
$ 33.48 USD
Current price
$ 33.48 USD
Sold out
Item Number:
854030005708
Tantalizing Toasted Sesame Craft Bar (12 Pack)
Bearded Brothers only uses organic, all natural ingredients with no artificial preservatives. To ensure freshness and best experience, we recommend consuming shortly after receiving. If planning to store for a longer period, we recommend storing in a dry, cool place, perhaps refrigerating, to further maintain shelf life and freshness.
The next flavor in our new Craft Bar line, Tantalizing Toasted Sesame is our most savory flavor yet! Beginning with a base of dates and almonds, we added walnuts, toasted sesame seeds, black sesame seeds, and a sprinkle of sea salt. A staff favorite, it's the perfect sweet and salty snack! go! 
USDA​ ​Organic 
Non-GMO
Certified Vegan
Certified Gluten-Free
Kosher
Ingredients:  organic dates, organic almonds, organic walnuts, organic toasted sesame seeds, organic black sesame seeds, sea salt

Contains: Tree Nuts
Individual Bar Weight: 1.52 oz